Young lawyers help Soo law firm plan for the future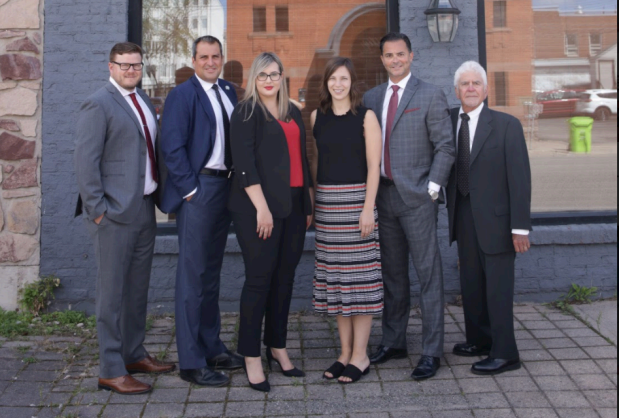 All of the lawyers at the law firm O'Neill DeLorenzi Nanne have left Sault Ste. Marie to study and a couple even practiced law in another city, but over time they were moved back to their hometown. Founded in 1969, this firm has decades of legal experience within its walls.
Two of the new team members are Kendall Barban and Samantha Charlebois. Barban, who specializes in real estate, wills, corporate and commercial law was called to the bar in 2019. She mentions, based on her experience, that it can be difficult for law firms in small towns to recruit young lawyers. "To become a lawyer, you have to do an internship or an internship. Usually when you move into a business, it's not that often that people come back.
Samantha Charlebois, who focuses on family law, said: "Our firm is delighted to have the opportunity to offer internships and internships, which have been helpful in recruiting young lawyers like myself, to establish their practice at the Sault. Their current intern is Hilary Peters.
Lawyer Jesse Cond attended law school in the south and was eager to return home to the Sault. Michael Nanne was away from Sault Ste Marie for 20 years, seven of which practiced law in a boutique law firm in Toronto before returning home. Richard DeLorenzi has worked at ODN almost since the firm was founded.
Law firm partners Michael O'Neill, Brian DeLorenzi and Michael Nanne have extensive legal experience. O'Neill has practiced law for over four decades. DeLorenzi has been a lawyer for 20 years and Nanne was called to the Bar of Ontario in 2006.
There is no shortage of experience and mentors to guide young lawyers in this full-service firm. Their expertise ranges from civil litigation to family law, including labor disputes and corporate law.
The team understands that dealing with lawyers can be intimidating. But they want customers to know they're not only qualified, they're also accessible.
ODN's goal is to help clients navigate the maze of legal issues and resolve the issue in the most efficient and favorable manner possible.
If you would like to contact O'Neill DeLorenzi Nanne, please dial (705) 949-6901; Email: [email protected] or visit: www.saultlawyers.com.