Comment: Don't End the Successful Affordable Legal Aid Program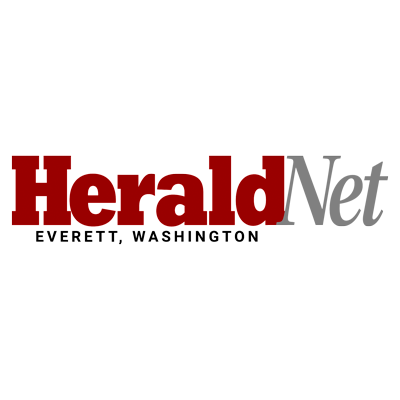 By Aron Salomon / For the herald
Washington State launched the Limited License Legal Technician (LLLT) program in 2015, with the truly admirable goal of training practitioners to provide affordable, regulated, and skilled legal services to people in the state with legal issues. family but cannot afford a lawyer. .
Just five years after the launch of what was, on the ground, a hugely successful program, the State Supreme Court activated and terminated the program. There is nothing in the space of legal innovation more disappointing than devoting resources to a new program to give more people access to justice, seeing promising initial results, and then terminating the program beforehand. that it can't get the ultimate traction it deserves. But that's exactly what happened here.
The question that remains is whether the state will ultimately be allowed to get away with it.
Washington's LTTT program was killed just as the American Bar Association's House of Delegates passed Resolution 115 in February 2020. The resolution "encourages US jurisdictions to consider regulatory innovations that can improve accessibility , affordability and quality of civil legal services, while ensuring the necessary and appropriate protections that best serve clients and the public. These are all goals that the Washington LLLT license has already achieved.
For those who thought the LTTT was a cinch and would produce practitioners with a lower level of education and skill than is reasonably necessary to serve their clients well, this simply never turned out to be the reality of the requirements. rigorous programs. Rule 28 on Admission and Practice was finalized in 2015 and only allowed paralegals who met certain educational standards and had passed a test to exercise limited practice in the area of ​​family law in the State.
As of early 2015, Washington LLLTs have also been allowed to become minor partners in law firms and share fees with attorneys, making Washington the only state in the Union to allow ownership of a law firm by non-lawyers. Yet even though paralegals may be co-owners of law firms, they are in no way permitted to supervise attorneys.
This whole problem really caught my imagination, so I spent a few weeks interacting with people who have passed the program and are practicing successfully. Due to ongoing tensions with some lawyers and the possibility of further legal involvement, I am summarizing these conversations and keeping the sources anonymous.
A paralegal spoke at length about the diversity of not only the clients served, but also the people drawn to the program itself. They noted that there was great diversity in the paralegal pipeline, including people of color, as well as people with degrees of disability that affected their decision not to go to law school but to go to law school. working hard for their legal technology license.
Another paralegal shared the story of more than five years of working to obtain his license given the complexity of his personal situation. From what I have learned, he is a person who has the passion and the talent to earn a law degree, but not the personal circumstances to make it a reality. My take is that for many paralegals the program took a long time, depending on whether the candidate had all of the necessary paralegal training to get started, which can add at least a year (if the candidate already has a bachelor's degree) but could probably add two or more years.
All the people I interviewed made it clear that they were well aware that they had to be particularly attentive to the limits of their role. They have a carefully defined list of prohibited activities. And they must be comfortable referring clients to lawyers for matters that are outside their expertise or competence. But those conversations revealed to me a group of dedicated professionals (not "paraprofessionals") whose day-to-day activities resemble the work of many lawyers. These technicians analyze legal issues, conduct legal research, draft legal documents and provide valuable legal advice to their clients; again, clients who probably could not afford a lawyer.
The sad ending – at least for now – is that the LLLT program has been phased out (the term used is "sunseted") by the state, with the official ending next summer, although no new candidates can. now register. Yet it is clear that the end of this program is ripe for judicial review. I have heard rumors from the state that a viable case could be presented with the potential to come back to state judges.
If a case resulting from the shutdown of the LLLT program manages to find its way back through the legal system, that would be a good thing for access to justice. Far too much of what these paralegals do does not need to be done by lawyers. It is a fantastic program that intervenes where other initiatives have failed; it gives more people access to the legal system.
In the end, I am only scratching the surface of an issue that deserves much more digging; by journalists and lawyers. It seems that the most critical legal process issue here is the ridiculous disconnect between the establishment and operation of the program and its abrupt termination. For a program designed to help many people across the state who need access to justice, its procrastination is simply unfair.
Aron Solomon is the Chief Strategy Officer of Esquire Digital and the Editor of Today's Esquire. He taught entrepreneurship at McGill University and the University of Pennsylvania and was the founder of LegalX, the world's first legal technology accelerator.