Central Maine Business Cases: Augusta's Lawyer Joins Colonial Theater Board of Directors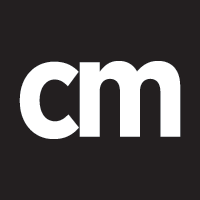 The Augusta Colonial Theater has welcomed Karen Boston, an attorney with Lipman, Katz and Boston in Augusta, to its board of directors.
Boston, a graduate of Cony High School, Colby College, and the University of Maine Law School, has practiced as a lawyer in Augusta for 25 years, specializing in personal injury and family law. She also sits on the Board of Directors of the Kennebec Valley Chamber of Commerce.
Karen Boston's husband is Jeff Boston, Principal of Readfield Elementary School.
HealthReach Hires New Director of Communications and Outreach
WATERVILLE – HealthReach Community Health Centers have hired Edward Molleo as Director of Communications and Outreach.
A long-time resident of Maine, Molleo previously served as the Public Health Volunteer Manager at the Maine Center for Disease Control & Prevention under contract with the AdCare Educational Institute of Maine. He spent his last two years at the Maine CDC in emergency response.
Bangor Savings Bank launches screening for people with disabilities
Bangor Savings Bank has introduced its Maine ABLE Benefit CheckingSM, which it says is the first of its kind in the country. The account was created for people with disabilities to allow greater accessibility to financial products and services while protecting eligibility for federal and state of Maine benefits based on means.
According to the bank, ABLE accounts offer new opportunities for financial health, planning and empowerment for people with disabilities and their families.
Smith joins Golden Pond Wealth Management
WATERVILLE – Jennifer Smith has joined the Golden Pond Wealth Management team as a Relationship Officer.
She brings with her a variety of financial and government backgrounds, including public policy, communications, business development and compliance.
Albion Health Center hires Melissa Martin and Dr Ann Schwink
ALBION – Lovejoy Health Center welcomes two new hires to its team this fall: Melissa Martin and Dr. Ann Schwink.
Martin will serve as Lovejoy's new connector. She received her Associate's Degree in Business Management from Eastern Maine Technical College and her Bachelor of Business Administration from Husson College. She has experience in patient engagement, community outreach and connecting patients with energy, housing, health and other social services. Connectors help patients apply for affordable health insurance through the market; assist with requests to the MaineCare and HealthReach "sliding fees" program; and connect patients to community services and resources.
Schwink, a longtime HealthReach provider at its Strong Area health center, has made the switch from providing primary care to drug-assisted treatment services. She will support patients with opioid use disorders. Schwink holds a doctorate in osteopathic medicine from the College of Osteopathic Medicine at the University of New England at Biddeford.
Hight's Tin Can Sailor raises over $ 5,000 for local charities
SKOWHEGAN— With the sale of a unique beer, the Hight Family of Dealerships recently raised over $ 5,000 for various charities, including the Skowhegan Free Public Library, the Skowhegan Food Cupboard, the local Rotary club and Educare, an early childhood education center. establishment.
The company celebrated its 110th anniversary by producing the beer – "Hight's Tin Can Sailor" – in collaboration with Bigelow Brewing, pledging to donate $ 1 for each can sold. The brew was named after war veteran S. Kirby Hight.
For more business information, visit centralmaine.com.
" Previous
Madison tomato grower has repeatedly violated federal laws with his hiring practices, report says