Who will be the next Plumas County congressman?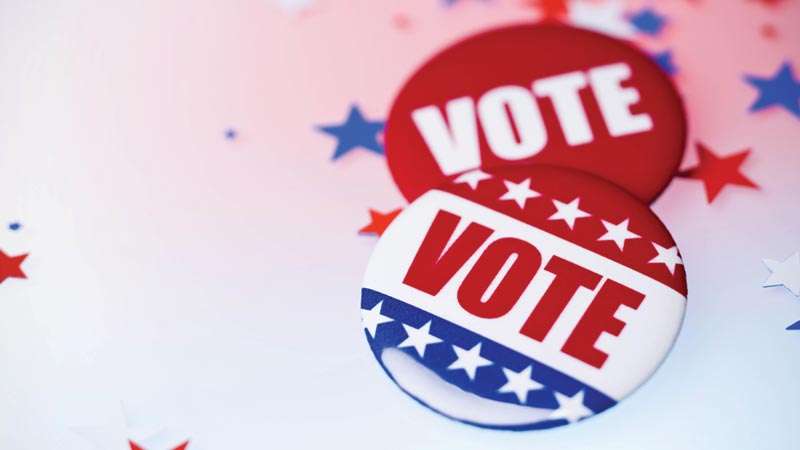 By Debra Moore
[email protected]
As a result of the 2020 census, congressional district boundaries have been redrawn and Plumas County will no longer be part of the 1st Congressional District after this year's elections. Plumas County will join its neighbors to the east and south and become part of the 3rd Congressional District.
There is no outgoing candidate for the third arrondissement. John Garamendi had represented the third arrondissement, but now he is in the 8th arrondissement following the post-census changes, and Tom McClintock, had represented parts of the third arrondissement before the lines were redrawn, but now he is in the 5th. Are you still confused?
What's important to know is that in the future, Plumas County will be part of the Third District, which includes all of Placer, Plumas, Sierra, Nevada, Alpine, Inyo and Mono counties. It also includes parts of El Dorado County and Yuba County, as well as the Folsom region of Sacramento County.
So who will be the next Plumas County congressman? It won't be Doug LaMalfa, who is running to keep his seat in the First Congressional District. To date, two candidates have announced their candidacy: Democrat Dr Kermit Jones and Republican Kevin Kiley. Brief biographies of the two candidates are shared below. Kiley may be familiar to some in the area as he ran against Brian Dahle in the special race for the state senate in 2019.
In the districts of the state, Plumas County remains in the 1st Senate District (represented by Brian Dahle) and the 1st Assembly District (represented by Megan Dahle).
The primary will be on June 7 and the general election will be on November 8.
Advertising
The following biographies are from the applicants.
Dr Kermit Jones
Physician, Navy veteran, and lawyer, Dr. Kermit Jones grew up on a small farm in South Haven, Michigan, where he learned about the importance of family, community, and hard work.
As a practicing physician, Kermit has put his healthcare expertise to good use, treating more than 20,000 patients in rural areas, city centers and overseas. It defends the rights of patients and ensures that all people receive high quality medical care. When her mother, a nurse, was diagnosed with lung cancer, Kermit experienced many of the biggest problems in our healthcare system, such as skyrocketing prescription drug prices and unequal access to healthcare. care. These experiences motivated him to come to Congress to ensure that no one is denied access to affordable and personalized health care. With the COVID-19 pandemic deepening the disparities in our healthcare system, Kermit believes the time has come to create a system that truly puts patients first.
Advertising
After our nation was attacked on September 11, Kermit joined the Navy. While deployed to Iraq, he served as a naval medic for a Navy helicopter squadron, caring for U.S. servicemen and community members and ensuring injured soldiers returned home in completely safe. After returning from Iraq, Kermit served in the White House in the Obama administration, where he had the opportunity to work on veterans' health issues and make our health care system more accessible to everyone.
Kermit is running for Congress because he thinks we need leaders who will put politics aside and focus on tackling the roots of our problems – whether that is making sure every American has access to high-quality health care and prescription drugs, tackling climate change that is causing out-of-control forest fires or caring for veterans struggling with mental health, housing and other serious issues.
For Kermit, it's not about partisan politics, it's about helping people. He never asked any of his patients if he was a Democrat or a Republican. Far too many DC politicians have forgotten what Kermit learned from his many years of working alongside nurses, other American servicemen, and community leaders: that American democracy means we're all in the same boat. In Congress, Kermit plans to lead the same way he practices medicine – by listening, making evidence-based decisions, and putting people first.
Kermit has been a doctor in Northern California for four years and lives there with his wife, a nurse practitioner and their two sons.
Advertising
Kevin kiley
Kevin Kiley was elected to the California State Assembly in 2016 and has been re-elected twice with substantial margins. In the 2020 election, he received more votes than any Republican in California history.
The son of a special education teacher, Kevin began his career as a high school teacher in downtown Los Angeles, where he chaired the English department and led his students to significant academic gains.
Later, as a lawyer, Kevin defended the US Constitution in California courts and helped prosecute the civil case against Huawei Technologies in China for theft of intellectual property. He left private practice to become an attorney and assistant attorney general, representing the people of California in cases against violent criminals. In November 2020, Kevin and fellow lawmaker James Gallagher put their legal training to good use by winning a lawsuit against Governor Newsom for breach of the separation of powers.
In five years in the legislature, Kevin drafted groundbreaking new laws on free speech, artificial intelligence, privacy, criminal justice reform and the protection of sexual assault victims, as well as most important school choice legislation introduced in recent years. For his work for economic freedom, in 2020 he was named National Legislator of the Year by the Association of Self-Employed Workers.
Advertising
Every year in the Legislature, Kevin cut the per diem, giving up $ 40,000 in income per year. He also turned down a salary increase for the governor and the legislature in 2021, and he introduced legislation to end special benefits such as a private DMV office that is available exclusively to state legislators and their staff.
Kevin holds a bachelor's degree from Harvard, a law degree from Yale and a master's degree in secondary education from Loyola Marymount. He was also an assistant professor at the McGeorge School of Law.