Retired lawyer got shutdown virus in second act – St. Louis Jewish Light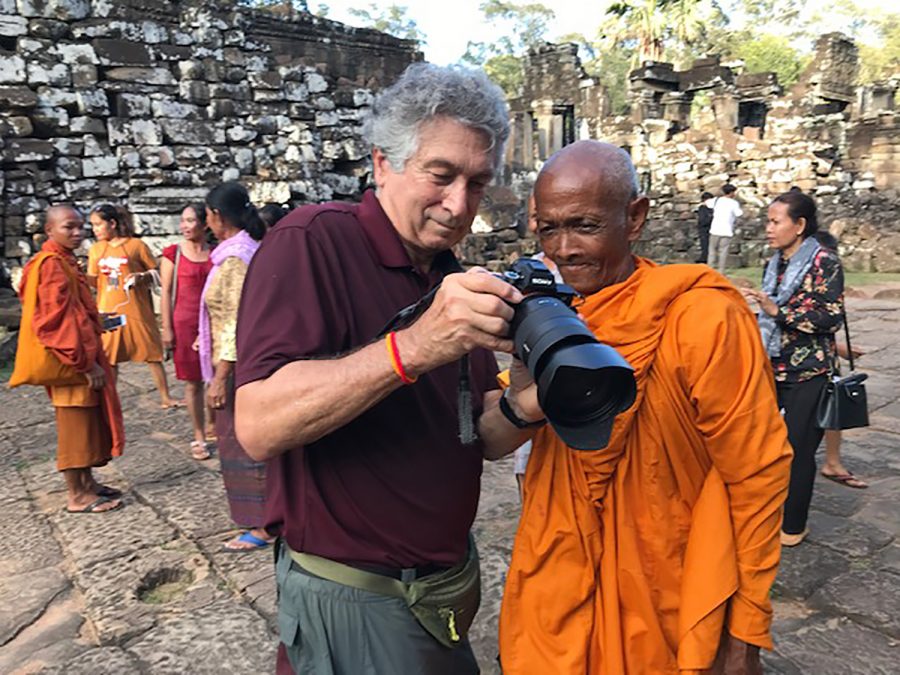 Over 40 years, St. Louis lawyer Bob Denlow has developed a distinguished practice in the field of law as a litigator. His job was to protect the properties and businesses of his clients who risked forcibly losing their properties to governments and large developers. Much of its success has come from attention to detail and meticulous research. This same methodical approach served Denlow well in his second act, as a talented travel photographer.
"After practicing law for four decades and retiring from the marathon, I decided to develop new skills to add to my life," said Denlow, 69. "Why photography? It brought out my creative side after a career in dispute resolution with logic, numbers and sales acumen. That's what appealed to me. "
Denlow specializes in capturing fleeting, unattended moments. He considers himself a "street photographer". It is a style of photography that avoids posed portraits and often uses urban settings as a canvas. Denlow joins a long line of notable Jewish street photographers, including Helen Levitt, Robert Frank, and Arthur Fellig (known as Weegee).
According to Stewart Halperin, another well-known Jewish travel photographer based in St. Louis, Denlow's approach and style is still evolving.
"Bob doesn't just take pictures, he composes pictures," said Halperin. "He thinks carefully about the whole setting, not just the central topic. It understands the cycles of light and comes out to photograph any time of the day to maximize the best possible light. He is also a master of the art of engaging people when he does street photography.
Denlow's friendly smile and disarming nature is a quality that has transferred from the courtroom to walking the streets of Calcutta with a digital camera.
"My strength has always been in selling a holster and being pretty quick on my feet," Denlow said. "It also helped me have a good sense of humor, which I often used with a jury."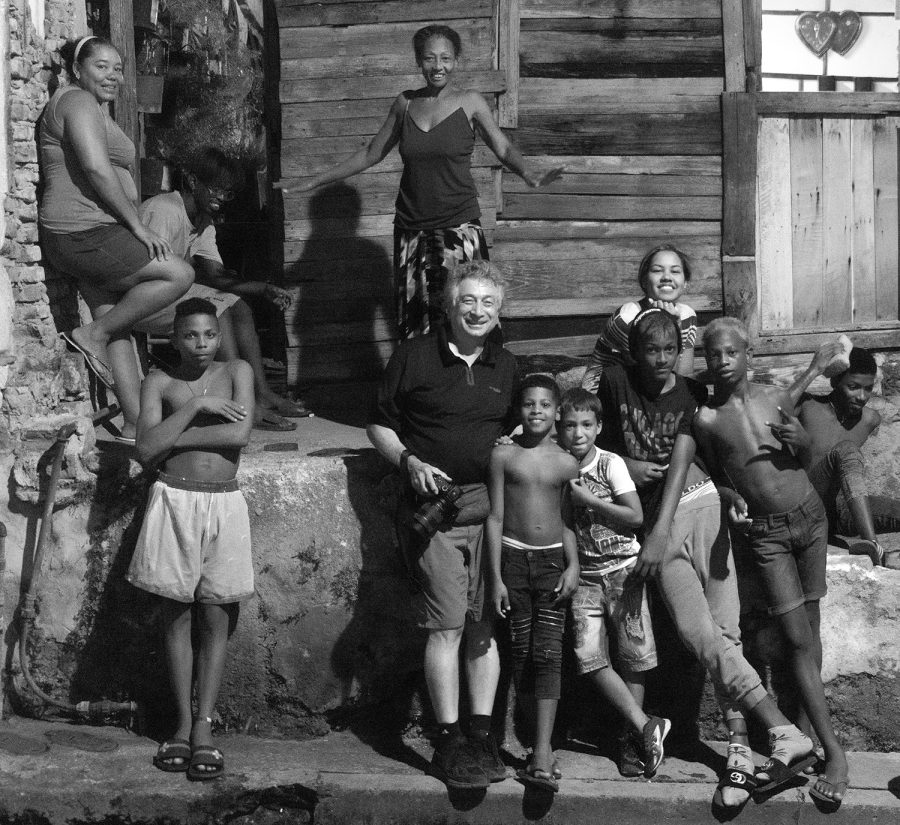 From hiking to building a law firm and family
Denlow is a classic second generation success story. Her parents were Holocaust survivors who spoke mainly Yiddish. They had a tailor shop in the University City Loop. He grew up in a modest apartment near the store, located on Kingsland Avenue and Delmar Boulevard. He became a bar mitzvah for the Bais Abraham congregation.
After graduating from University City High School in 1970, Denlow received a bachelor's degree from Northwestern University. Before heading to St. Louis University Law School, he got his first taste of international travel.
"I backpacked Africa for six months with $ 1,000 in my pocket," he said. "I crossed the Sahara Desert and went to villages in the Arab world in Nigeria and Ghana. At the time, taking pictures was not my interest. I had a small pocket camera, but the film was destroyed in the sun.
After graduating from law school, Denlow became a staunch advocate for landowners who stood at risk of losing large sums of money to redevelopment projects. Denlow has negotiated to ensure that his clients are compensated fairly. He was eventually appointed as the National Chief of the Distinguished Estates Section of the State of Missouri.
In addition to building a law firm, Denlow raised a family with his wife Pat. Her son David lives in St. Louis and works with autism. His daughter Chelsea lives in San Francisco. She was an urban studies specialist and Coro member who worked for the Obama administration.
Denlow always had a travel bug, and the family often took trips to exotic places. Travel combined with photography began in 2014 when he took a trip to Cambodia with Halperin. Denlow was starting to quit his full-time job and wanted a new challenge that would stimulate his creativity. He also sought to make the most of life while he was physically able to. It came from watching his wife go through the ravages of multiple sclerosis.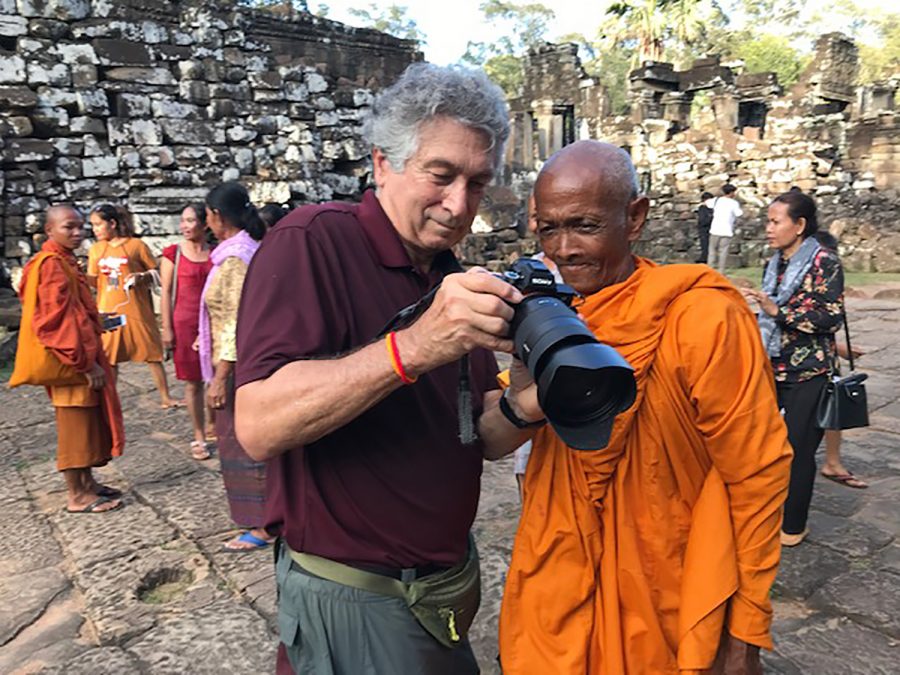 Tell stories without words
Taking pictures was not an obvious choice for Denlow, who had little knowledge of cameras. Once he started he said, "I became obsessed with photography."
On the plane trip to Thailand, Denlow found out where the on-off button on his new camera was. Eventually he learned all the technical aspects of digital photography and post-production.
"I had traveled a lot before to different parts of the world, but now I had a camera in hand to capture everyday life, feelings and stories, and beautiful scenery," he said. "In no time I traveled with friends and family to New Zealand, Iceland, Vietnam, Cambodia, Thailand, Cuba, Tanzania, Czech Republic, Hungary, Netherlands Down and in the western United States, taking pictures everywhere I went. "
Denlow said he liked the ability to tell a story without words.
"I'm moving more towards street photography by photographing people to tell a story," he said. "The idea of ​​a photograph is to capture a moment for others. You just freeze it in time. For me, photography is learning to see and being able to focus on the present moment. It has to do with how you see the world around you, freezing moments when pressing the shutter button, and telling a story with a single frame.
"I photograph everyday life as well as landscape photography. During this last year with the pandemic, I have explored St. Louis and Missouri. I have developed a very close group of photographic friends. We would go somewhere nearby every week to shoot. Like many things in life, sharing my interests with others is the most rewarding part of this adventure.
His passion for photography also includes his support for the International Photography Hall of Fame (IPHF) and the Grand Center Region Museum. Denlow is a member of the organization's board of directors.
"What's great about IPHF is that it's a big photographic organization that puts Saint-Louis on the map, because it's basically the Cooperstown of photography and we are the city that can claim it," said he declared.
Denlow has also been active in other volunteer and charitable activities. He is a former board member of the Central Reform Congregation and was previously the head of a pro-Israel PAC in St. Louis. He brings a unique perspective to his role in the Photography Hall of Fame, according to Patty Wente, CEO and President of IPHF.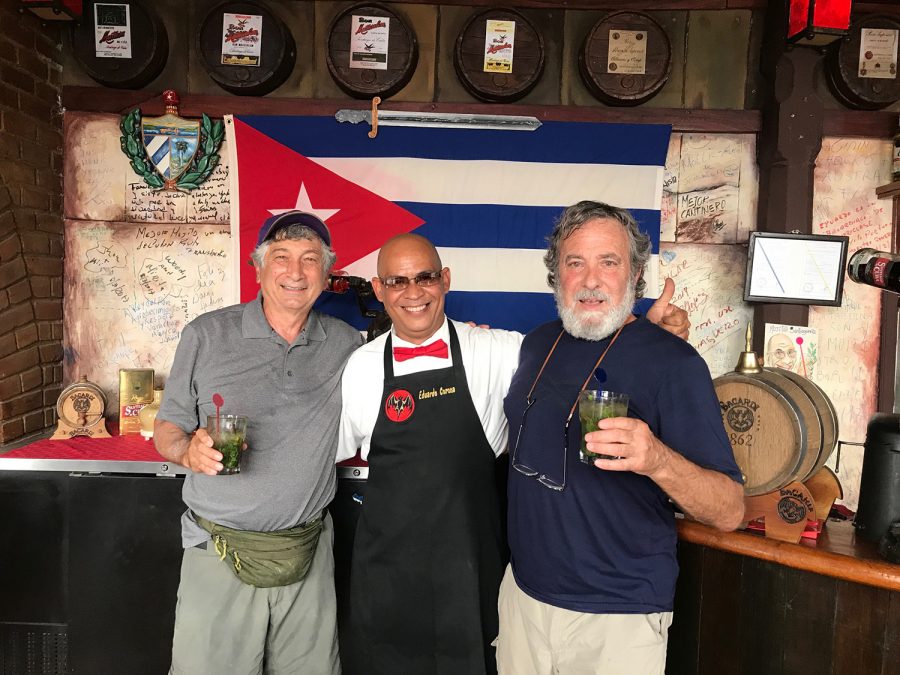 "He comes up with great ideas, and it's good to have that kind of vibrant energy on your board," Wente said. "For example, he has developed a program for young adults with autism who can take photos and develop their verbal skills in the process."
The IPHF is planning for its 2021 class of inductees on October 29, and Denlow will serve as the ambassador. It's a perfect role for him, Wente said.
He's a connector in the St. Louis photo scene, "she said. "Bob has an insatiable appetite for learning photography. He is inspired by photography and there is no limit to what he will try to photograph. It stretches and flourishes by learning new skills.
Denlow's quest to learn the intricacies of the trade and his inquisitive nature made him a natural photographer, Halperin said.
"Since getting into photography, Bob has also become familiar with the history of photography," said Halperin. "He has bonded with many like-minded photo enthusiasts and his passion is truly contagious. He's a sponge for learning more and flexible enough to try out different ways of shooting and develop his own vision.
---
Denlow's tips for aspiring travel photographers
For aspiring travel photographers, once you've got your passport, plane ticket, and camera ready to go, what's next? Bob Denlow has captured many intimate and revealing environmental portraits during his travels. He shared some of his advice. First of all, be sensitive to others and don't just stick a camera to someone's face. Instead, start a conversation.
"Just talk to the person you want to photograph and then ask for their permission," Denlow said. "Often they will say 'yes'. This is one of the advantages of having gray hair, you are not threatening. I was downtown near Gateway Arch and saw a father and daughter playing in a large grass field. It was just a wonderful scene. And I walked up to them and said to the father, 'Hi, you have a beautiful daughter. Do you mind if I take a picture of you two? In this kind of situation, 99 times out of 100, they will say yes.
Since Denlow often shoots on the streets in urban settings, he is often found in areas of extreme poverty, such as a village in India where people live within inches of a railway line. His process begins again by speaking first, then shooting second.
"You just have to talk to someone one-on-one and be courteous, like on the train tracks in Calcutta where I was a year and a half ago. If you are part of a group of other photographers, the people you photograph will feel like animals in a zoo. It's a lose-lose situation. They just won't feel comfortable.
"But if you're one-on-one, all of a sudden you're accessible and it can be magical. And only part of the experience is the camera. The other part is talking to them and getting to know them better. That's why I think international travel is really eye-opening.