Ozeki: 'When your book speaks, listen!' | Events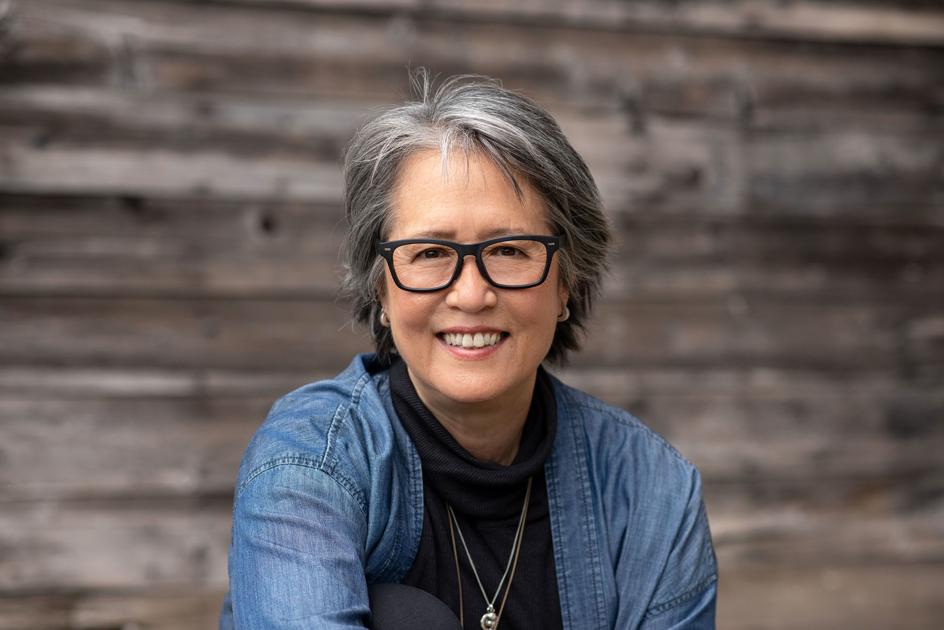 In the early 1970s, Ruth Ozeki was the archetypal high school wild child. But the equation was slightly off. It was sex, drugs and rock 'n' roll, minus rock 'n' roll, more literary fiction.
At the height of the arena rock era, the editorial board of the Ozeki high school literary magazine drew inspiration from Lost Generation writers such as F. Scott Fitzgerald, Anaïs Nin and Colette.
"We were young and filled with our own sense of drama," Ozeki said.
The meetings were in the mold of the famous writing salons of Gertrude Stein. Opinions have multiplied and the habitual debauchery of adolescents has increased.
"We took drugs, suffered from anomy, and engaged in passionate or meaningless sex," Ozeki wrote in a 2013 essay, "and some of us [girls] even attempted suicide. We were brief but brilliant flames, fueled by the romantic and heroic ideal of the writer, burning our lives and our minds on the altar of our Art.
Years later, some of Ozeki's classmates realized their dreams of entering the canon of contemporary literature, although many appear to have emerged from a self-destructive theater. Novelists Susan Minot and Julia Glass, as well as historical non-fiction author David Michaelis, were all high school friends.
Ozeki took a more roundabout route to become a published author. After graduating from Smith College, she studied classical Japanese literature in Nara, Japan. In the 1980s, she moved to New York City and established herself as an artistic director for low budget horror films such as "Robot Holocaust" by Tim Kincaid.
The following decade saw Ozeki move on to a career as a filmmaker. In 1995, she premiered her autobiographical documentary, "Halving the Bones" at the Sundance Film Festival. The film playfully mixes reality and fiction, a theme that will continue in her work as a novelist.
This fall, Ozeki will publish her fourth novel, "The Book of Form and Emptiness," her first since "A Tale for the Time Being" in 2013, which was shortlisted for the Man Booker Prize and the National Book Critics Circle Award.
Before her last hits the stands, however, she will make an appearance at the Jackson Hole Writers Conference. His speech, entitled "When your book speaks, listen! Will take place at 10 am on June 25 and will be held on Zoom.
When Ozeki talks about her books, she literally means it.
"Books come to me like voices," she said.
For his second novel, "All over Creation," the voice came in the form of two simple, unattached sentences: "It starts with the earth. How can it not? What followed was a sprawling, battling story. with the wounds inflicted by those we love most and the philosophical contingencies of genetically modified crops.
At one point in the writing process, Ozeki hooked up with the novel's protagonist, Yumi Fuller, over control of the narrative perspective.
"Finally, I gave in: 'OK, okay, you want to write the book, you can tell the book,'" Ozeki told News & Guide. "I had to give her an educational upgrade so that she would be able to talk like that and think like that."
In "The Book of Form and Emptiness", Ozeki made the concept of hearing voices a central theme. When 14-year-old Benny Oh loses his father, he begins to hear voices spoken by inanimate objects around him. His mother begins to accumulate objects and the sound is deafening.
"He is oppressed by these voices and finds himself entangled in the juvenile psychiatric system," she said.
Benny finds solace in a local library, and eventually he finds "The Book of Form and Emptiness".
"Basically it's the story of a boy and a book that helps him find his voice and teaches him to listen to what really matters," Ozeki said. LitHub.com.
If you've come to this article after scouring the internet for a preview of Ozeki's new book, you're in luck. She shared with News & Guide the phrase a voice said in her head when she started writing it. While we're not entirely sure what the context of the line is, it also serves as fantastic advice for aspiring writers, like attendees at this summer's virtual conference.
"A book has to start somewhere.
Many critics have called Ozeki's work a "mix" of things. Jane Smiley, critic for The Chicago Tribune, dubbed her first novel "A Year of Meats" "a comic-satirical-farcical-epic-tragic-romantic novel."
"I read this review and it kind of summed it up for me," she said. "Oh, that's right, that's how I write. I think it all comes from being mixed race.
Ozeki's mother was Japanese and her father was of Caucasian descent, a personal story she shares with the protagonists of her first two novels. As a child, she felt pressure to adhere to the limited scope of the mid-20th century Asian-American stereotype.
"Japanese girls could be certain things," she said. "They had to be serious, they could be smart, they had to be silent. … They certainly didn't have a sense of humor. It was before Margaret Cho.
But when she started spending time in Japan at university, the perceptions of her peers changed. The Japanese saw her as an American, an archetype that had been built up by years of cultural exportation from Hollywood.
"For the first time, I realized I could be noisy. I could be rude. I had a good sense of humor.
Ozeki attributes his characteristic blend of tragic and playful elements in his writing to these experiences.
"Where does my voice come from?" I think it's a successful integration of two halves – a personal integration of two stereotypes.
In 2010, Ozeki was ordained a Zen Buddhist priest by his mentor, Zoketsu Norman Fischer. At first, spiritual change threatened her career as a novelist. As she became more adept at letting things go, it became harder to think about dead-end drafts.
But over time, she learned to integrate the two. The dissolution of a self-centered perspective (in Western terms) was necessary for both meditation and good writing.
"As a novelist, I've spent my whole life slipping into one identity after another," she said. "It suited my Zen practice very well. "
After Ozeki's ordination, his stories began to draw on his spiritual life. The title of "A Tale for the Time Being" comes from the essay by Zen master Dogen "The Treasury of the True Dharma Eye". Ozeki chose the phrase "being time" for its instability – the way it changes meaning with inflection.
"Hello! My name is Nao and I am a being in time", begins the novel.
She continues to play with the themes of time and impermanence by telling the story in a non-linear way. The central narrator of the book is a teenage girl who was transplanted from California to her parents' native Japan. After finding Nao's diary in a washed-up Hello Kitty lunchbox on the coast of British Columbia, Ruth (yes, Ruth) becomes the lens through which the reader understands Nao's story.
With each new novel, Ozeki manages to expand inexorable themes of his work: Métis identity, family trauma and contemporary culture. Relentless curiosity and careful consideration are the foundations of his profound work. She may be a novelist, but her writing is grounded in deeply personal truths.
You can find more information about his life and work on OzekiLand.com.
To learn more about the Jackson Hole Writers' Conference, visit JHWriters.org.