Marching on: the young loyalist bands of Northern Ireland | Photography
TTowards the end of March, London photographer Gareth McConnell returned to Northern Ireland to take a series of portraits of young people in his hometown, Carrickfergus, and nearby Larne. The portraits were commissioned by Intercomm, a Belfast-based cross-community project, and the subjects, aged seven to 26, were members of local loyalist marching bands. McConnell's goal, he says, was "to transcend the stereotypical representations of youth from Protestant working-class communities by evoking the more primitive instincts that underlie these rituals of belonging."
The resulting series, To the beat of the drum, bears its undeniable imprint: bright colors, mood lighting and the creative use of blur and movement. Shunning digital post-production techniques, McConnell achieves his elevated images during shooting, through the skillful manipulation of light, movement and long exposures. The series, which also includes a fascinating video piece of a young boy beating a drum, will be on display in a rack at the Ulster Museum in Belfast next month. The images don't have names or captions because "they anchor the work in a more documentary style," says McConnell, "when it's really about exploring or suggesting a collective experience." McConnell's dreamy aesthetic is more generally applied to the creation of still lifes and otherworldly fashion editorials, but, in this case, it has a more subversive backlash.
"Most of the photographic representations of the marching bands are quite cliché in their photojournalistic approach," says Jonathan Hodge, a local arts organizer, who commissioned McConnell on behalf of Intercomm. "Gareth's portraits, on the other hand, are visually striking. They will likely surprise some people, while being quite respectful of a subject that is much more culturally complex than what is often portrayed in the media.
With their streamers, flags and flute bands, the annual Orange March parades, while confusing to many in the rest of the UK, are perhaps the defining ritual of Protestant identity in Ireland from the North. The marching season is already underway and in the coming months, more than 2,000 parades will take place in towns and villages across the country, all with flute orchestras. The smaller local parades are part of the extended build-up to the much larger celebrations that take place on July 12, when members of the Orange Order, a stronghold of Protestant trade unionism, and tens of thousands of their supporters, mark the victory of King William of Orange over Catholic King James II at the Battle of the Boyne in 1690.
For many Catholics / Nationalists, however, the marches are seen as sectarian and triumphalist. In the 1990s, the controversial route of some marches through or near nationalist areas led to violent clashes between loyalists and the police. In recent years, however, it has been the often sectarian threatening nature of the bonfire celebrations that take place on the night of July 11 in working-class loyalist areas that have sparked concern and condemnation.
This summer's marching season can be particularly tense, even volatile, due to unionists' anger at the "border in the Irish Sea" created by the imposition of the post-Brexit Northern Ireland customs protocol. In early April, just a week after McConnell shot these portraits, the worst riots in years broke out in Carrickfergus and Larne as well as other working-class loyalist neighborhoods in Belfast and Derry. The protagonists were mostly young adolescents, although many commentators have suggested that the violence was orchestrated by older members of loyalist paramilitary groups. The BBC noted that the affected areas were "among the most disadvantaged in the country, with the lowest level of education in Europe".
Against all of this, Gareth McConnell's portraits of young members of the Protestant working class group are all the more resonant. Young group members often give off a feeling of awkward vulnerability. Bathed in light and soft colors, his subjects stare at the lens or in the distance as if they were distracted by wandering thoughts. Their engagement with the camera is tentative, uncertain, as if they don't really know why they've been held up for his attention. What is also striking is the youth of some of them. You can't help but wonder how the group experience is another way of instilling in them the divisive, often sectarian attitudes that are passed down through the generations.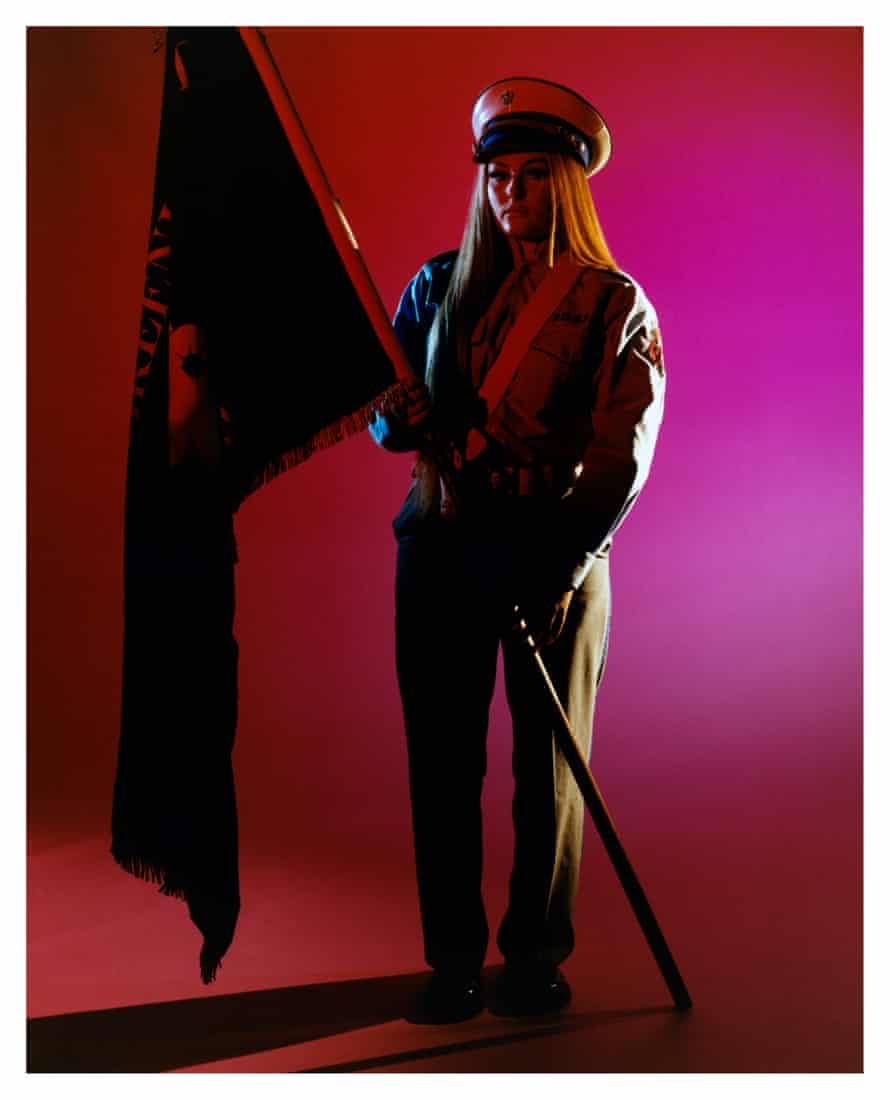 "Most of the young kids didn't really say much, probably out of shyness or nervousness," says McConnell, "but they were all incredibly cooperative and eager to please. I wondered how many of them even knew why they were in a marching band and what that meant in the larger social context. For many of them, it's basically that youthfulness of wanting to belong to something – a group and, by extension, where they're from.
The sense of local pride that being in a group evokes, according to Hodge, is a crucial reason for the exponential growth of young groups in working-class Protestant neighborhoods in recent years. Their priorities, he suggests, are different from those of more established traditional groups affiliated with the Orange Order. "Over the past 20 years or so, what you might call a subculture has developed within the larger culture of Protestantism," he says. "Many young members of the group consider the Orange Order to be old-fashioned. Thus, if there are groups that are still connected to Orange lodges, many others are connected to a city, area or subdivision. "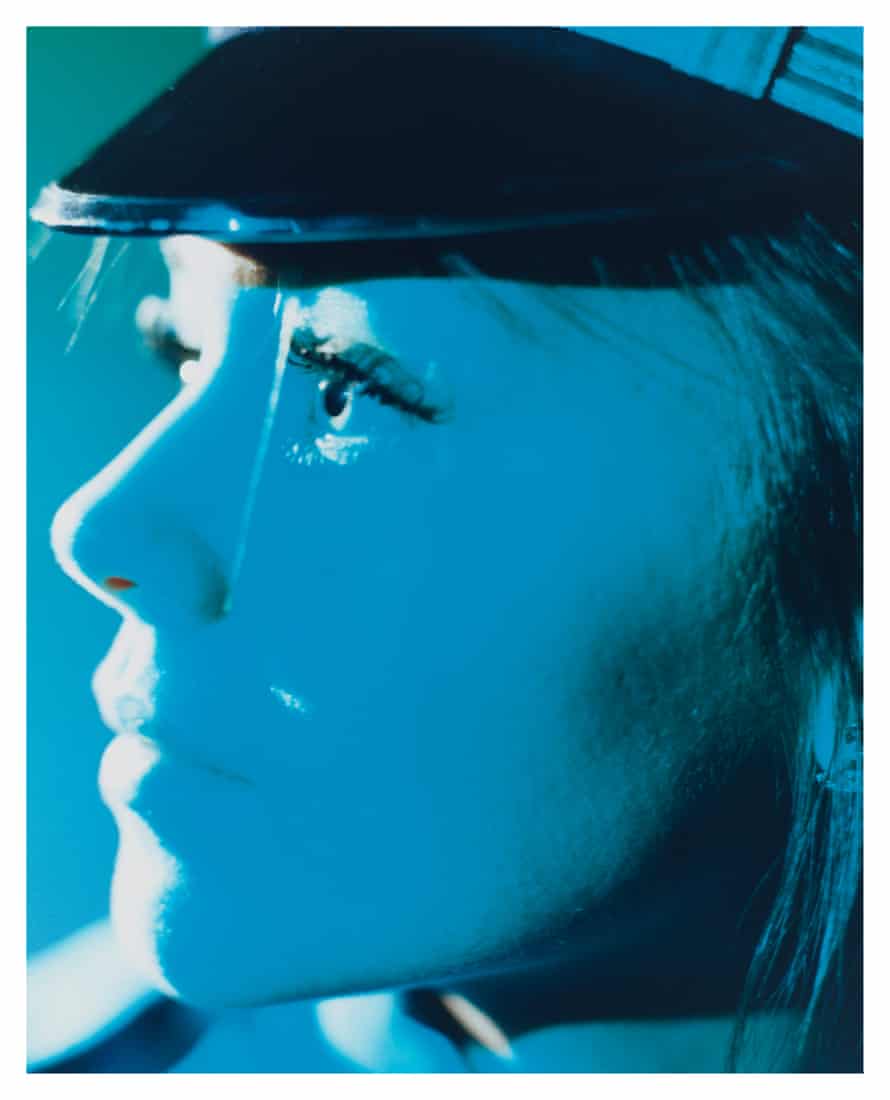 For Protestant youth in the workers' housing estates, being in a group, he says, "is enjoying the outings, the camaraderie and the culture of competition that has emerged in recent years. There are competitions held almost every week in the summer, with judgments and prizes awarded for uniforms and musicianship. For many young people, the main reason for wanting to join a local group is to help make it the best it can be.
This sense of community pride is also evident in McConnell's portraits of young male and female members of the band, with the raised initials visible on their shirts often referencing the names of local bands – the Clyde Valley Flute Band, the Pride of Greenisland Flute. Band. These simpler portraits are his way of showing that the subjects cannot be detached from their political context. The portraits also reveal the close ties of tribal identity and conformity that prevail in places like his staunchly Protestant hometown, where a group calls themselves the Carrickfergus Defenders. What must be defended at all costs is their Britishness, which is now perceived as threatened not only by the Brexit customs protocol, but also by the possible breakdown of the union if Scotland becomes independent. , and the changing demographics of Northern Ireland, where there are signs that an emerging generation of young people is rejecting the binary membership politics that has prevailed for so long.
---
McConnell grew up in Woodburn, Carrickfergus near North Road, where these portraits were created in the Rangers FC fan club. Like many exiles from Northern Ireland, he experienced a complex mix of emotions upon his return. "There is an immediate familiarity because, to some extent, you have this common experience and background," he says, "and there is a kind of relief in being back among people who talk a lot and swear. a lot, just like you. But, next to that, there is also this complex feeling of belonging and not of belonging.
In 1999, while studying at the Royal College of Art, McConnell returned to his hometown to take a series of photographs that explored belonging and identity in a more traditional documentary style. Portraits and interiors of the Albert Bar is a discreetly attentive work, almost meditative, but nevertheless loaded with signifiers: paramilitary tattoos; the drum of a marching band nestled next to a barrel of beer; the initials UDA (Ulster Defense Association) traced in the dust on a hanging lampshade. "I was just finding my bearings back then," he says, but the photographs were critically acclaimed at the time for their confidence.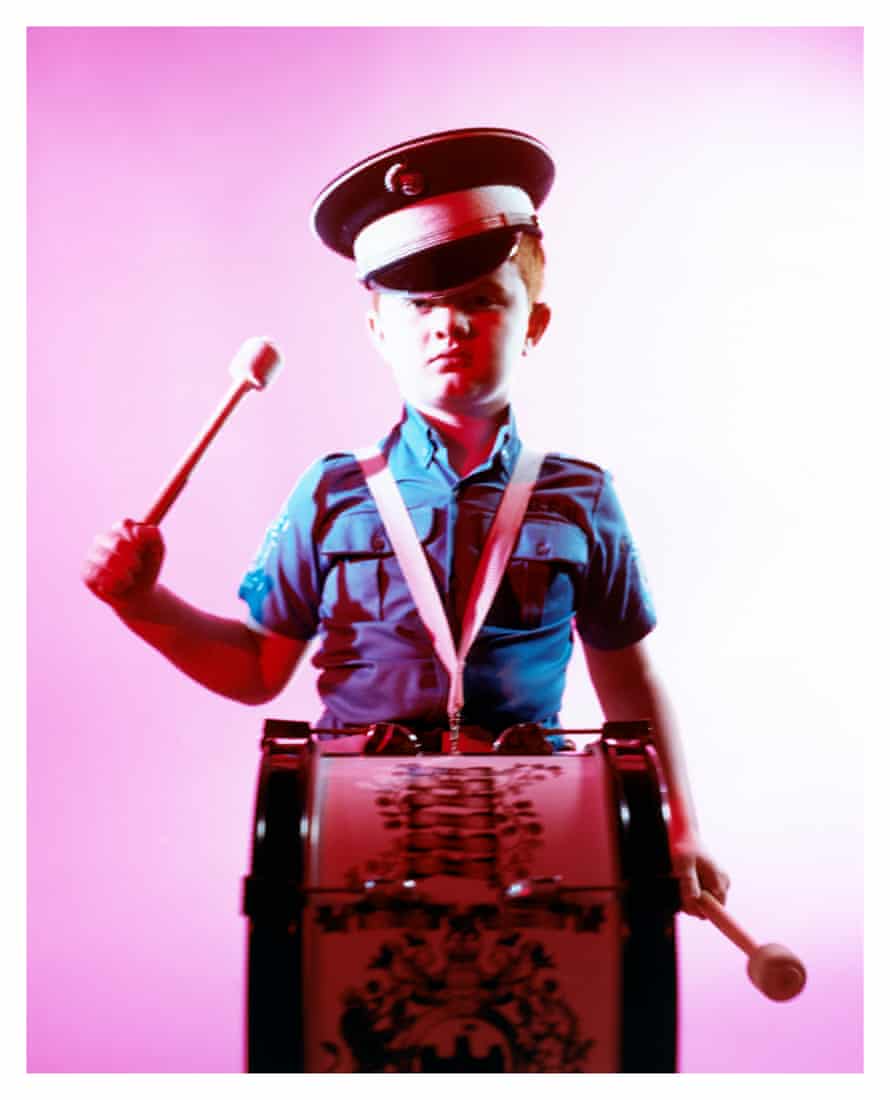 In the span of two decades, his style has radically changed, with the early adoption of observational documentary giving way to a more experimental approach that blurs the line between the real and the imaginative. He also directs a collaborative art project and a publishing house, Sorika, "with no other particular manifesto than the realization of projects of interest". Oddly enough, his outlook, he tells me, was determined to some extent by two very different community formative experiences. As a young teenager, he remembers going to the Woodburn playgrounds near his home, where local July 12 celebrations resulted in huge gatherings of walkers and revelers. "If you grow up in a Protestant community anywhere in Northern Ireland, the 12e is a formative experience, "he explains. "For me, as a young teenager who had drunk too much, it was like stepping into a strange and paradoxical parallel universe. On the one hand you had very tight, very alive and God-fearing Orange brothers and on the other, there was this insanely exuberant atmosphere of chaos fueled by an overload of alcohol, flags, flutes and drums. .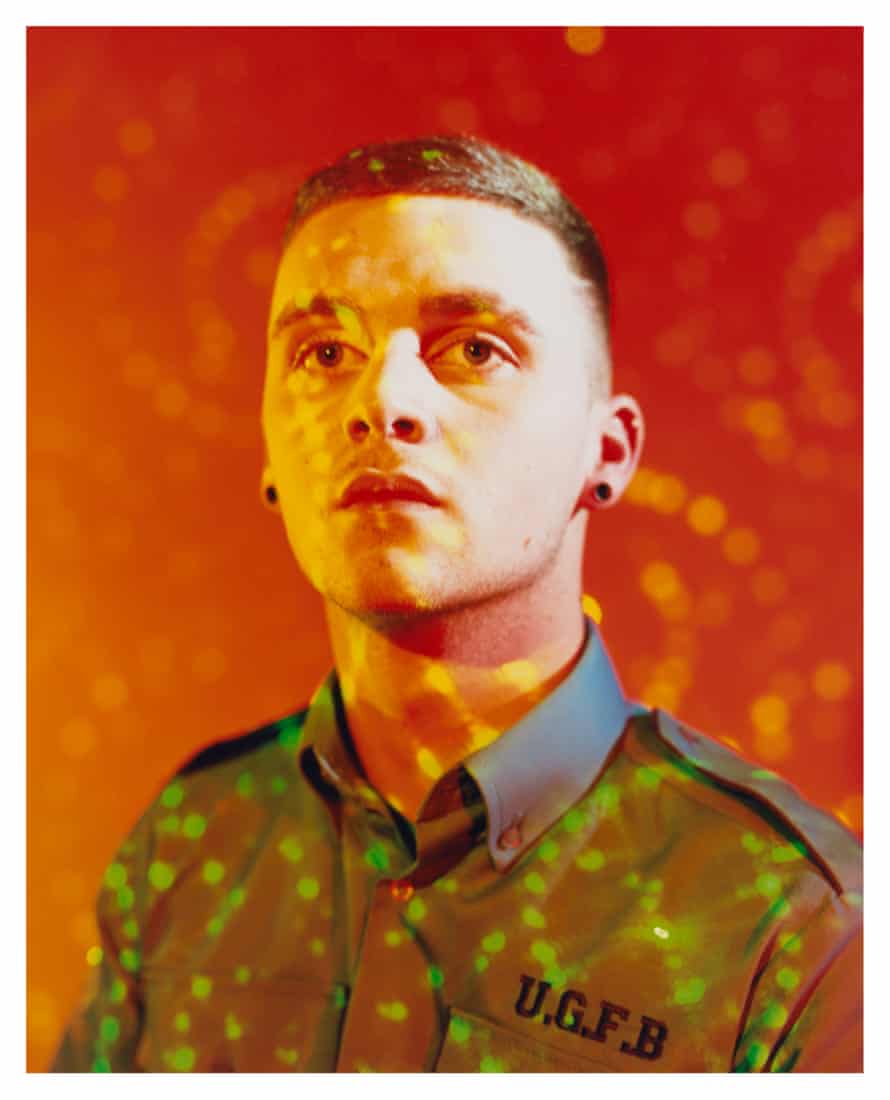 Years later, delving into what he calls "the self-contained areas of rave culture," McConnell experienced a strangely similar feeling. That the two experiences were underpinned by almost diametrically opposed worldviews, one strictly exclusive, the other utopian in its inclusiveness, is, he says, almost irrelevant. It was the intensity of the feeling he had at every community gathering that has stuck with him. "To a certain extent," he says, "my work has been defined by these two very different, but strangely related, formative experiences.
In To the beat of the drumMcConnell's exaggerated gaze is combined with a deep understanding and even an affinity with his subjects and the Protestant working-class culture that defines them. As an exile, he is of this culture, but not of this one. "You can leave where you grew up," he says, "but you never really leave it."