Maine Media Hosts "Photo Book Fever: Tim Whelan and Cig Harvey in Conversation"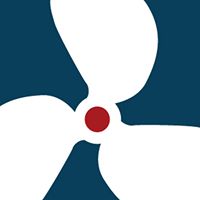 Spend an hour with Cig Harvey and Tim Whelan on Wednesday, April 6 at 1 p.m., in a free interactive online discussion about photography books and how to collect them. These two Rockport artists will discuss their total infatuation with how to acquire the latest masterpiece from your favorite publisher and how to find the first edition or out-of-print rarity that will crown your collection.
"Regardless of personal taste, luck and devotion will undoubtedly play a part in starting the collection that completes your world," Maine Media Workshops + College said in a press release.
Collecting photography books is an art, and carefully selected titles will often increase in value over time, according to Maine Media. Dozens of artists, designers and photography enthusiasts outfit their homes and studios with personal libraries of photography books, but where do you start? For those who love and collect them, photography books are an obsession. These books offer an opportunity to live with a curated selection of photographs and contemplate their collective meaning.
Today, these books have evolved in a range from educational and informational to deeply expressive and experimental.
Tim Whelan's Rockport Bookstore was a meeting place for photographers and photobook enthusiasts. With more than 20 years of experience, Whelan is an encyclopedia of photography, photobook and industry information, according to the release.
"For some reason, photography has fascinated me since I was a child visiting Yosemite with my mother where I first saw photographs by Ansel Adams," Whelan said, in the statement. "Later, doing pictures for high school and college yearbooks and newspapers made life more interesting. I ran a small camera store for years and bought things in what was then the Maine Photo Workshops store. Being in Rockport on vacation and picking up the course catalog, I applied for any opening they had. It was a dream come true. After a few years of working at MPW and in Santa Fe for a photographer, I moved back to Rockport and started selling photography books, it's always like a dream to have had the chance to meet so many photographers.
Cig Harvey, a well-known photographer, got her start at Maine Media where she first met Whelan. She is an artist whose practice seeks to rediscover the magic of everyday life.
"Harvey's work is rich in implicit narratives, deeply rooted in the natural world and devoted to themes of belonging and family relationships," Maine Media said.
She is the author of four books: Yor Look at me like an emergency, gardening at night, you're an orchestra, you're a bomband Blue Violet.
This talk is part of the Alumni Lecture Series – a weekly online series offered by Maine Media Workshops + College featuring thought-provoking conversations on topics related to photography, film, book arts and design, and writing. .
Registration is required at www.mainemedia.edu/lectures.
The alumni lecture series is free and open to the public through sponsorship from Camden National Bank, WERU Community Radio FM89.9, Eaton Peabody Attorneys at Law, Allen Insurance and Financial, Two Ponds Press, Page Gallery, B&H Photo and Video, and Cedar Crest Inn, as well as private donations.
Maine Media Workshops + College is a non-profit degree-granting institution offering more than 500 workshops per year in photography, film, printmaking, creative writing, and book arts, and serves over of 2,400 domestic and international students online and at its campus in Rockport, Maine.