Local history book expected to arrive next month | Local News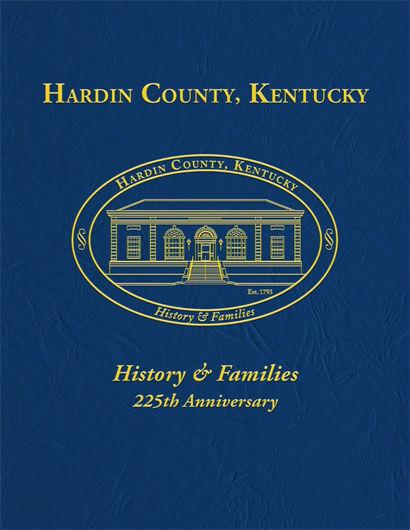 Over four years of preparation, a history book developed as a fundraising idea for the Hardin County History Museum is expected to be ready next month.
Bill Bennett, who is chair of the effort, is listed as lead author in a press release announcing the production of "Hardin County Kentucky History and Families."
Doug Sikes, publisher of Acclaim Press, said the hardcover book has been printed and he will personally deliver the copies on or around October 20.
"Due to COVID-19 and a recent nationwide shortage of publishing materials, production of the book has been delayed longer than expected," Sikes said. "That being said, this book is a beauty."
Acclaim Press, which is based in Missouri, specializes in community history books. The museum first announced plans for publication in August 2017.
Information was solicited from local contributors including family histories and business and institutional profiles dating back to Kentucky explorers and local settlers including Squire Boone and John Severns. It is described as a quick reference guide to famous people and places in Hardin County.
"I want to thank all of the individuals, families and businesses who have patiently waited for the book," Bennett said in the press release. "The quality of the book and its content on local history, veterans, families, businesses and churches will be worth the wait."
Pre-orders have been taken for the book, but additional copies will be available for sale through the museum, Bennett said. The price is $ 60.