Literacy Coalition Promotes This Year's Reading For The Book Of Records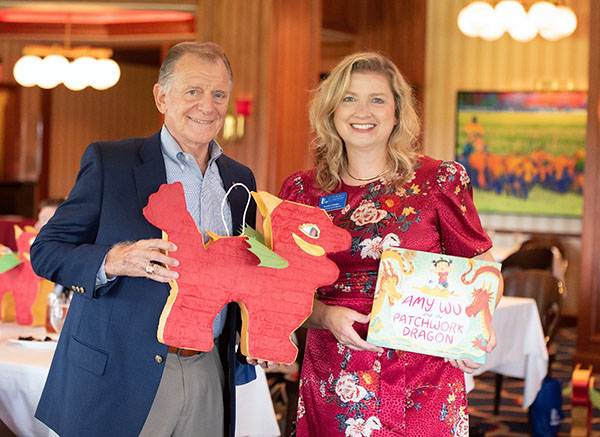 The Literacy Coalition of Palm Beach County is coordinating Read for the Record locally for Grade 16 on October 28. This year's Read for the Record book is Amy Wu and the patchwork dragon by Kat Zhang. The book is about a little girl challenged to create a dragon like no other to share with her class. The chosen book was announced at the recent Coalition Mayors' Literacy Initiative luncheon in Palm Beach.
The coalition's local reading initiative is part of Jumpstart's national Read for the Record campaign. The campaign brings together millions of adults and children around the world every year to read the same book on the same day. The aim is to increase awareness of the critical importance of early literacy.
With support from PNC Bank, the Literacy Coalition is distributing copies of the brilliantly illustrated book to hundreds of child care centers in Palm Beach County. They also work with city leaders, businesses and individual volunteers to read the book to children at dozens of local sites. For reading for last year's record, the coalition distributed hundreds of books to over 600 local daycares and coordinated volunteers to virtually read to over 21,000 children at 75 sites.
"Reading aloud to children at events like Read for the Record has many benefits," said Kristin Calder, CEO of the Literacy Coalition of Palm Beach County. "It's heartwarming for the volunteers to see how engaged the children are in their reading, and it helps bring a story to life for the children to understand better. It also helps children develop stronger vocabulary and increase their attention span.
Visit www.literacypbc.org or call (561) 279-9103 for more information.