Librarians: Book bans are no good | News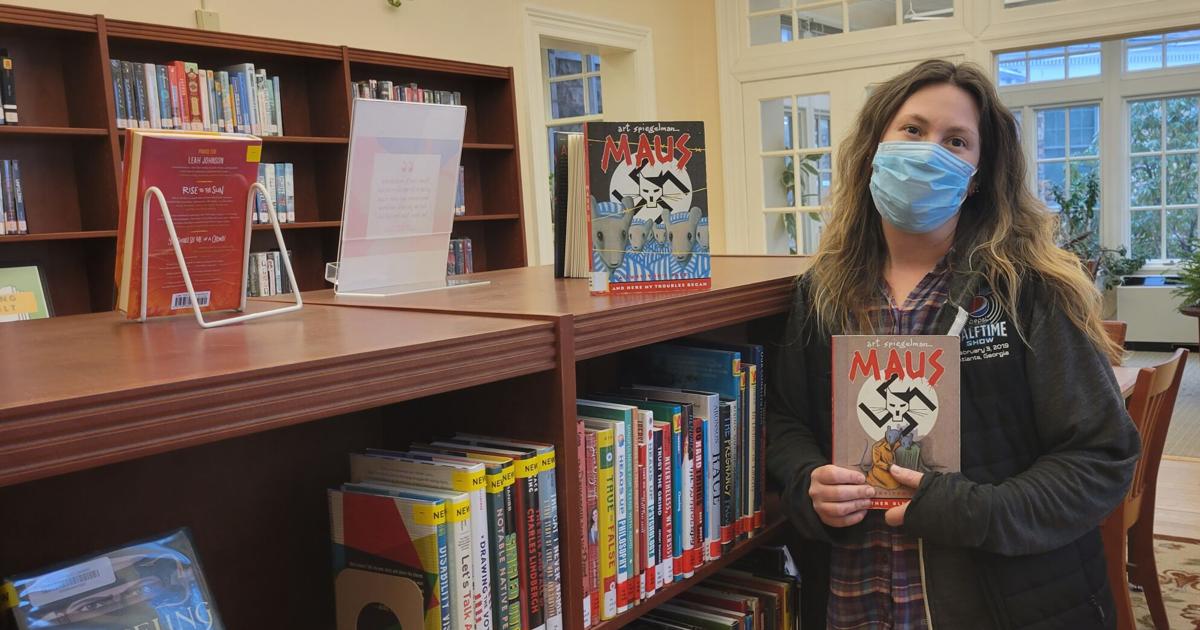 Some local library managers reacted with outrage this week after a Tennessee school board pulled a Pulitzer Prize-winning Holocaust graphic novel from its curriculum.
The McMinn County School Board decided on January 10 to remove "Maus" from its curriculum due to "inappropriate language" and an illustration of a nude woman. Author Art Spiegelman won the Pulitzer Prize in 1992 for the work which tells the story of his Jewish parents living in 1940s Poland and depicts him interviewing his father about his experiences as a survivor of the Holocaust, according to reports from the Associated Press.
"Personally and professionally, I firmly believe that our role as a public library is not a cultural or moral arbiter," said Milton Public Library Director Kris LaVanish. "Our role is to provide equal access to information to our community and I think it's important that public libraries have books like Maus available, free of charge, to everyone."
"Maus" and his retinue are in Milton. It can also be found in Snyder County Libraries.
"We've had requests for 'Maus I' and 'Maus II'," said Snyder County Libraries Director Pamela Ross. "The people who asked are adults, and they became interested in reading the books because of the actions of those trying to ban the books."
Ross said she ordered additional copies as she expects there will be increased interest in them.
"As a librarian, it outrages me that school boards are trying to restrict reading to this extent," Ross said. "Our democracy depends on well-informed voters who are able to think critically about important issues and who understand history. In Maus' case, the school board seems to be most concerned that the mice in the book are naked. It's ridiculous. There are a lot of naked animals in books and in real life. This particular book has been taught in many colleges and students have benefited from it for many years.
Melissa Rowse, library manager at the Degenstein Community Library in Sunbury, said both books were available.
"School libraries are a completely different ball of wax," Rowse said. "Since they don't serve the whole community, they can be selective with their material. I had to do some research, but it looks like Maus was part of the eighth-grade curriculum for this county in Tennessee. I also saw that they didn't remove it from their library, just from the program. But even with all of that, I'm a strong proponent of open access to documents. As soon as you ban a book, its popularity increases tenfold.
Public libraries strive to provide a wide range of materials, she said.
Roberta Greene, director of the Union County Public Library in Lewisburg, said Maus had been checked several times recently.
"The value of books like Maus is that they spark a conversation about a difficult topic," Greene said. "They help readers understand or gain perspective. Censorship of these and other books creates barriers. It is the library's responsibility to have a diverse collection that represents a wide range of views from all readers.
"Maus" eventually climbed to No. 1 on Amazon's bestseller list.
"As a librarian, I have a career of anecdotal evidence that banning books can lead to increased interest in banned titles and increase circulation of those items to the public library," LaVanish said.
Albert Payne, co-owner of Comics Metropolis in Lewisburg, said his store has the book.
"I haven't seen a slight uptick in interest, but it's always been a steady seller," Payne said. "It's never a good idea to ban any type of book. He almost always turns around. The best way to bring a book to light is to ban it. I am definitely not in favor of banning books.