Jewish family donates Israeli kidney to Palestinian woman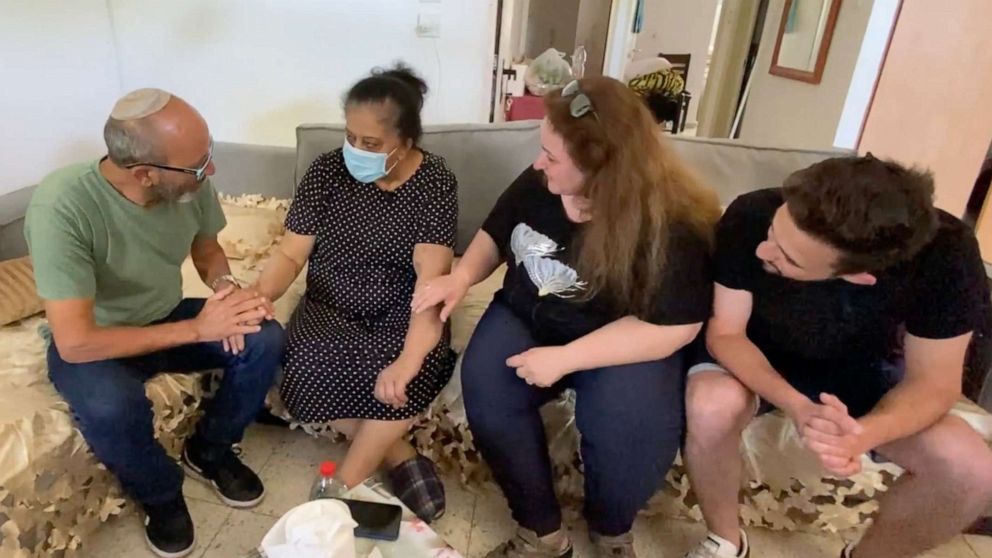 It is a story of hope between two families from the Middle East.
It's a story of hope – and grace – between two families after almost two weeks of fighting in the Middle East.
On May 11, Ira Yehoshua's husband, Yigal Yehoshua, died 500 meters from their home after being struck with stones by a group of Palestinian-Israeli rioters in the town of Lod.
Yigal Yehoshua was an Israeli Jew, but had both Jewish and Muslim friends, Ira told ABC News' Matt Gutman, adding that he was always looking to help others.
After her husband died, Yigal Yehoshua's family decided to honor her memory by donating her organs. Her organs would allow another person to live, she told Gutman.
One of Yigal Yehoshua's kidneys went to Randa Oweis, 58, a Palestinian Christian who had been waiting for a transplant for 10 years.
In their grief, the Yehoshua family decided that they wanted to meet Oweis as soon as she recovered.
On Thursday, Ira Yehoshua and her husband's brother Effie Yehoshua were invited to Oweis' house – meeting her for the first time just days after the life-saving operation.
"I just hope we can keep in touch and another person can live thanks to Yigal," Ira Yehoshua told Gutman on his way to meet Oweis.
Effie Yehoshua said the reunion will end the family.
And after kissing Oweis, Ira Yehoshua stroked his arm, telling Gutman between sobs, "I'm just trying to smell Yigal again."
At the end of the meeting, Ira Yehoshua hugged Oweis and sent him best wishes with a request in honor of her husband.
"Please take care of yourself, because now you don't just take care of yourself," she said.