Ira Vernon Babcock | Archives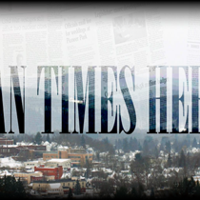 DOTHAN, Alabama – Ret. Col. Ira Vernon Babcock, USMC, 87, died Wednesday, March 14, 2007, at Flowers Hospital of complications following hip replacement surgery.
Colonel Babcock was born on January 28, 1920 in Great Valley, NY. His parents were the late Clyde W. and Elizabeth (Libby) Babcock. Colonel Babcock retired from the United States Marine Corps after serving 35 years of active and reserve duty. He enlisted in the US Marine Corps on November 6, 1940 and attended boot camp at Parris Island, SC. ​​After boot camp, he joined VMS-3 at St. Thomas, VI. He worked his way up to Staff Sergeant. and was sent for US Navy flight training in October 1942. After graduating from flight school, he was promoted to sergeant-technical. and was designated as a naval aviation pilot. He earned a commission as a second lieutenant in late 1943 and was sent to the South Pacific as a dive bomber pilot. His personal awards include a Distinguished Flying Cross and five Air Medals. he served in the US theater of operations, the Bismark Archipelago and Korca. His reserve affiliations include VMF-441 in Niagara Falls, NY flying F40-4s (Corsairs). During his Korcan service, he served as a pilot and operations officer in VMO-2 and VAO-6. His reserve commands include CO, HMR-765 (two towers) and CO, 28th Staff Group (Aviation) in Atlanta, Ga. He retired as 0-6 (full colonel) June 30, 1976 .
He was a member of The Anglican Mission in America, where he was a founding member of Grace Anglican Church, The Ed Burkhalter Chapter of Military Officers of America, Great Valley Lodge, F&AM, No. 1178 for 55 years, AAONMS, Miami Fla. , Marine Corps Reserve Officers Associations, Marine Corps Enlisted Pilots Association, Marine Corps Aviation Association, Veterans of Foreign Wars Association, and Silver Eagles Association.
Colonel Babcock gave generously of himself by providing Christian service to residents of retirement and nursing homes and by coordinating financial aid for deserving high school students through various scholarship groups. He was thrilled to help carry the gospel message by donating time, talent, and treasures and by living a daily life that showed his Christian faith.
He is predeceased by two wives, Dorothy Jean Chamberlain Babcock, who died in February 1991 and Edna Bragg Babcock, who died in March 2000.
Survivors include a daughter, Darlene (Cecil) Money of Dothan; one son, Dale Babcock of Dothan; three granddaughters, Shawn (Shannon) Lynch, Shannon (Russell) Butler and Wendy Scott. Six great-grandchildren also survive.
Funeral services were held Saturday, March 17, 2007, in the sanctuary of First Presbyterian Church, 3012 W. Main Street, Dothan, AL, 36305, with Reverend Clark Cornelius of Grace Anglican Church. Interment followed at Memory Hill Cemetery, under the direction of Byrd Funeral Home.
The family received friends at the funeral home.
The family requests that the memorials be made at Grace Anglican Church PO Box 901, Dothan, AL 36302.
Honorary bearers were Lt. Col. Ed Benak, Lt. Col. Bud Bender, Art Word, Bill Bush, Clarence Weeks, Pat Jones, Al Smith, Ken Clark and Bob Newman.