Book Corner: These Books Take You Right To The Beach | Arts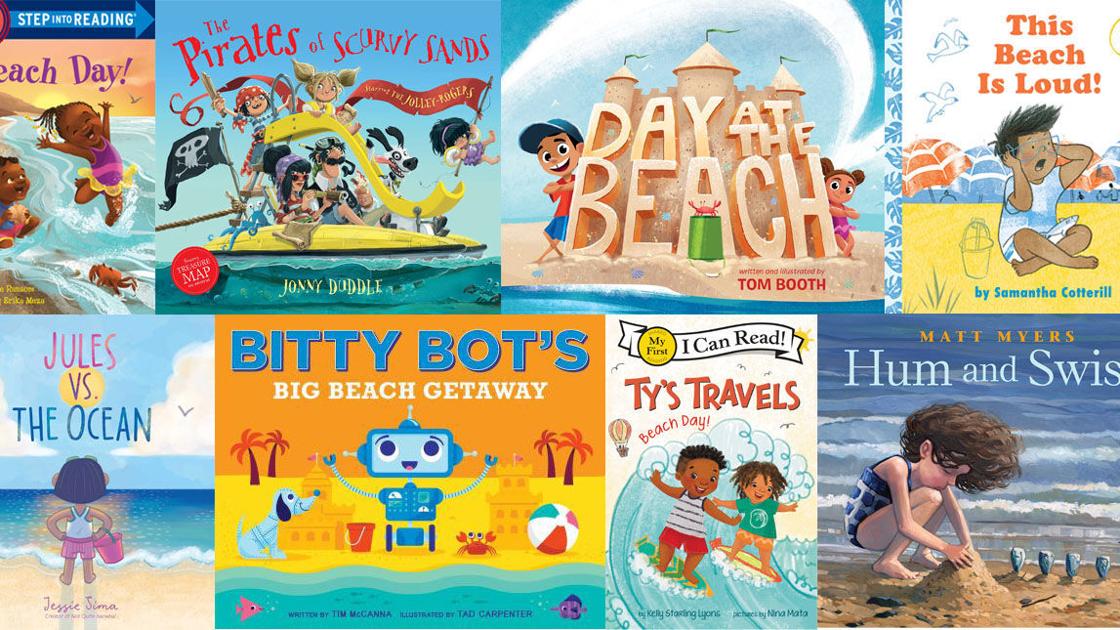 "Hum and Swish" by Matt Myers. Jamie loves being on the beach and creating objects with sand, seashells, rocks and other found objects. But the questions from passers-by are frustrating. Jamie doesn't want to talk about creations or explain what things are and just wants to be left alone. Then a painter arrives on the beach and without a word sets up an easel near Jamie.
Jamie enjoys the artist's silent company, and at the end of the day, they share their work with each other.
"Jules Against the Ocean" by Jessie Sima. Jules is determined to impress his older sister by building "the greatest … the fanciest … the finest castle that has ever been built." His first attempt is destroyed by a wave. His second attempt is destroyed by a wave. Even after she starts surveying the water, the waves continue to mess everything up.
Then her sister arrives and after moving further away from the water's edge, they work together to build a giant sandcastle together. They dance and jump to celebrate their creation, until a giant wave comes crashing down on them. Ultimately, they marvel at the power of the ocean and the tides.
"The Scurvy Sands Pirates" by Jonny Duddle. Matilda's correspondent, a pirate boy named Jim, picks up Matilda from her family's pirate ship and takes her on a special trip to Scurvy Sands, a pirate-only resort. But once there, the other pirates raise a ruckus because Matilda is a "lubber", not a pirate.