Amy Leput Strahl Releases Children's Book 'Blackie: A Memoir of a Year with a Crow' | Culture & Leisure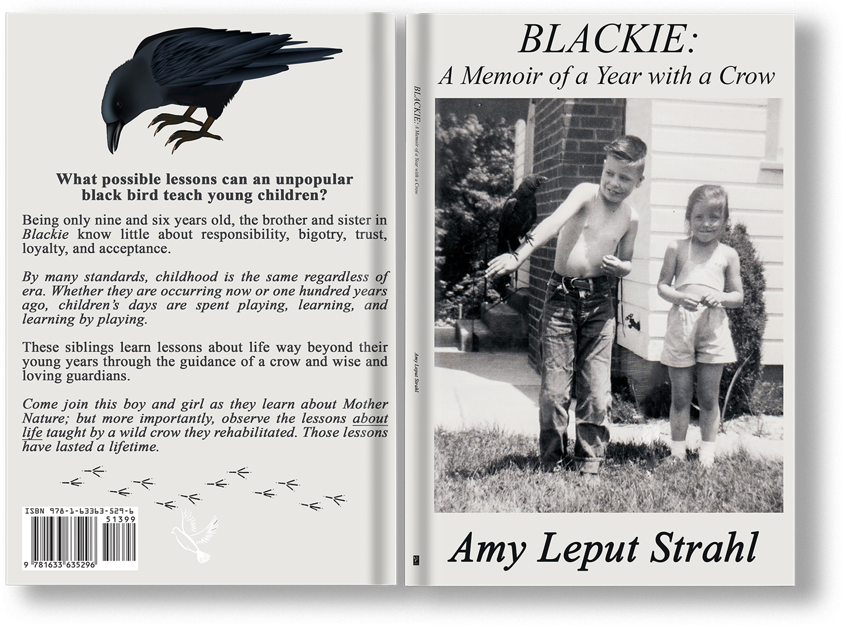 Retired Maryland Public School Teacher Amy Leput Strahl has used her time during the pandemic and has written a story that has stuck in her head for 65 years.
"Blackie: A Memoir of a Year with a Crow" is written at a fifth grade reading level; However, younger readers, as well as those with difficulty, may also appreciate it, as it contains a glossary for the rich vocabulary words used in the text.
Sixty-five years ago, in the southwest suburb of Pittsburgh, where Leput Strahl grew up, an injured crow entered his family's life. His influence has permanently affected his perceptions and attitudes towards the typically unpopular bird.
Being only 9 and 6 years old, "Blackie's" brother and sister know little about trust, responsibility, bigotry, loyalty and acceptance. The raven they rehabilitate teaches them lessons that have lasted a lifetime.
Leput Strahl has two education degrees and has spent decades teaching. She has been nominated for several local teacher awards, including the Washington Post's Agnes Meyer Award for her classroom work, creativity, and contribution to improving education. She lives in Frédéric.
The book is available in paperback and ebook through Amazon and Barnes & Noble.
Learn more about the book on blackiethecrow book.com.